Water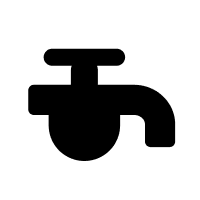 Using plastic bottles and disposable cups for drinking water means producing waste to be disposed of on a daily basis. Avoiding producing them represents an ecological and effective solution from an economic and organisational point of view.
It is recommended to use water from the aqueduct, possibly purified with a filtering system; alternatively, the water can be dispensed from bottles which are in any case much more ecological than plastic bottles.
We also recommend the use of water bottles or other customised containers made of washable material. In this way it is also possible to indirectly reduce the use of motorised vehicles, both for the purchase of water bottles and plastic cups, and for the disposal of waste, consequently reducing CO2 emissions and fuel consumption.
Everybody knows the importance of water for the planet.
But what do you really know about it? And what are your habits?
Do you pay real attention not to waste it in your daily life? Do you close the sink while you are brushing your teeth ;-p?
Do you make choices with real awareness?
Read more about water here at this link!
https://www.greenplanner.it/2022/04/01/acqua-differenze-filiera/
And here an interesting glimpse on some artistic projects aimed at raising awareness on the global water crisis:
https://www.focus.it/ambiente/ecologia/arte-e-crisi-idrica-globale