Food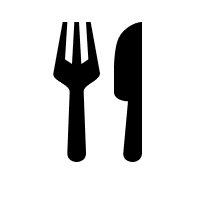 Do you usually think about how much your food habits impact the environment? Do you think you make conscious and responsible food choices?
Even the simple activity of preparing meals at home, at the restaurant or at school produces greenhouse gas emissions.
Let's have a look at the experience of a French restaurant, Les Résistants, which selects producers oriented to sustainable agricultural and zootechnical practices, linking them with gourmet citizens.
Read more: https://www.fondazioneslowfood.com/wp-content/uploads/2019/11/ITA_Indaco2_ristorante_LR.pdf
A few years ago Slow Food launched the Food for Change Campaign: check it on https://www.slowfood.com/get-involved/food-for-change-campaign/
Zero-mile and neighbourhood shops are of course the most sustainable choices, even more if they also sell organic products.
However, many supermarket chains buy fresh food (vegetables, dairy products, meat…) from farmers in the neighbouring areas, so the main hint is: always check where the food comes from! And check the whole supply chain, not only the last step!